Wow, what a wonderful weekend! I was lucky enough to spend it with three amazing women in Chicago. The weekend was highlighted by a fabulous dinner and Aida at The Lyric Opera. Much more fancy then my real life!
But there was one major disappointment which came in the form of an email Sunday morning that started something like this..."Official Announcement: Picnik is closing."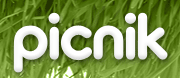 Yes, you read that right my beloved photo editing website,
Picnik
, is going away. I knew that they had been purchased by Google a few months back and at the time I thought
good for them
but now that I know Google will be closing them down I am super bummed. Yes, many of the Picnik features will be offered through Google+ and yes I will probably check it out to see if it is just as wonderful as Picnik but I am skeptical to say the least.
But there is some good news...Picnik will be offering all of the advanced features for
FREE
until they close in April. So although I hate to get you hooked on something that is just going to go away, the advanced features are great and until now I have been paying for them so take advantage and check it out!
So here is a quick tribute to all the wonderful pictures Picnik has helped me create (cue sappy music)...