Last week the lovely Layla at
The Lettered Cottage
hosted a little gathering where all us nerdy home bloggers could show off our Fall Mantels. The party showed off about 450 mantels so I thought I would do the dirty work and sort through all the great ideas and share some of my favorites with you.
The first beauty is from
Everyday Lovely
and really is, well lovely. This mantel is actually what inspired me to write this post for you. Absolutely gorgeous!
I love the mirror and wreath inside the frames. I love the spacing and use of different sizes and finishes. And I love the big greenish pumpkin on its side. So unique and creative! Just one more shot...
Now here is a total switch in feel with this mantel from
Rindy Mae
.
We all assume Fall decor has to be dark, warmer tones but this is bright and light and lovely. And almost makes me forget that Winter is right around the corner...almost.
Now this mantel from
The Real Housewives of Bucks County
isn't a mantel but an entryway shelf. Hey, you gotta work with what you've got and I think they did a great job!
She just reused some old frames and cut out letters in varying fonts on different paper and I love it!
But the grand prize winner (yes, I am the Simon Cowell of Fall mantels) goes to our very wonderful host at
The Lettered Cottage
with this spectacular reclaimed wood art piece that I want all for myself! Do you think they would noticed if it disappeared?!?!?
Just look at how wonderful it is...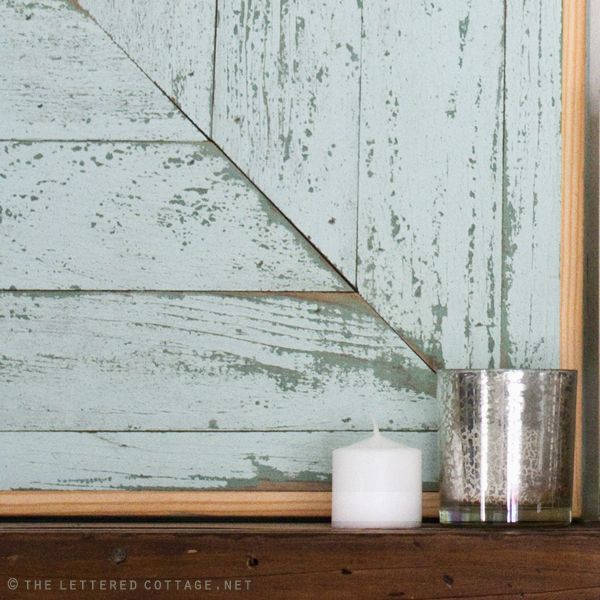 So some wonderful inspiration for those of you thinking about sprucing (yes, that was meant to be a tree joke) up your treehouse (I have no idea what that was meant to be) for Fall. I hope you enjoy!